Capacitor tank (CT) are designed for compensation of reactive power of the furnace and creation, in combination with iductivity of furnace, mid-resonant circuit
Capacitor block is mounted in steel case, that provides relivale fitting of capacitors, one one side and easy access for maitanence or replacement of capacitors, busbars, flexible conductors and cooling system of (CT) from other.
Including:
• Condenser frame with installed therein set control devices for water cooling;
• Furnace midrange capacitors with flexible bellows-current conductors;
• Precast collecting reservoir water cooling with flow sensor and coolant temperature for each flow;
• Short circuit control system with grounding ;
• busbar system and the current leads;
• Commuting device for turnnign of and grounding furnaceе;
• Control cabinet for diagnostic and CT connection with high levle systems.
Capacitor bank is provided with a current supply and watercooled mounted and ready for connection.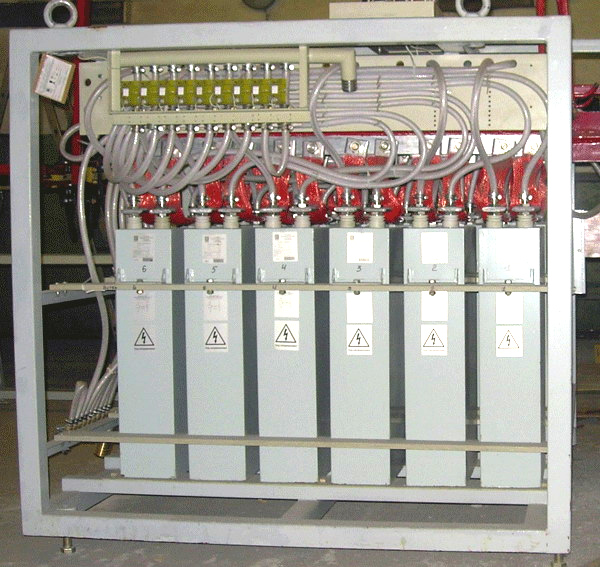 Short circuit control system with grounding
Commuting device for turnnign of and grounding furnace
Control cabinet for diagnostic and CT connection with high levle systems